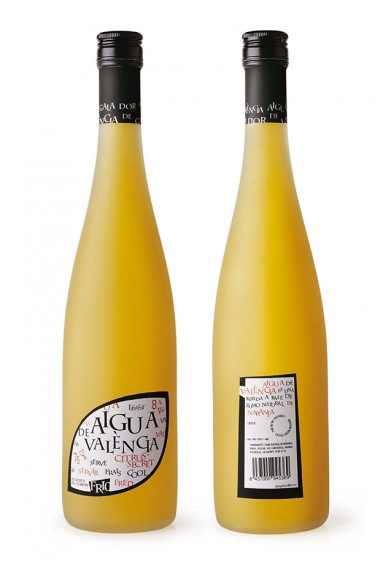 AIGUA DE VALÈNCIA
Gráfica para cocktail de naranja. GALA D'OR. 1995
El Aigua de València es un conocido cocktail local a base de naranja y con una baja graduación alcohólica, 9º. Una imagen basada en una composición tipográfica que hace referencia al momento de consumo ideal del Aigua de Valencia: las celebraciones, las fiestas, las charlas entre amigos en las que hay un caos de voces que se cruzan, se confunden.
www.cherubino.es
Premios: LAUS del ADGFAD. 1996
AIGUA DE VALÈNCIA
Graphics for orange juice cocktail. GALA D'OR. 1995
Aigua de València is a well-known local cocktail made out of orange juice and with a low alcohol content of 9º. Our design is based on a typographic composition that makes reference to the ideal moment to drink Aigua de Valencia: celebration, parties, friends meetings, et cetera; where every body talks. A chaos in which voices mix with each other can be inferred from the typeface.
www.cherubino.es
Awards: LAUS of ADGFAD. 1996