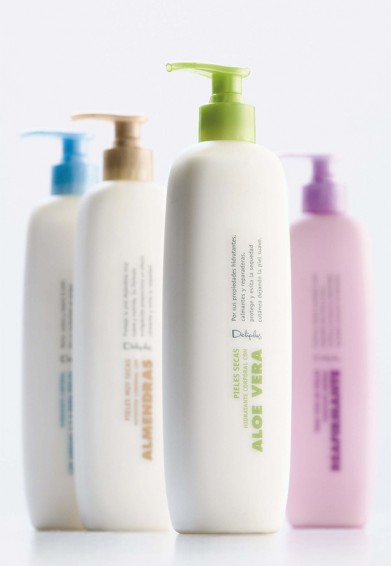 BODY MILK DELIPLUS
Gráfica y envases para leches hidratantes. Laboratorios RNB. 2007
Diseño de botellas y gráfica de una línea de hidratantes corporales de venta en la cadena de distribución Mercadona. Las botellas (400 ml) son de PE soplado coloreado, con un acabado translúcido (soft-touch). Se buscaron formas suaves y redondeadas, agradables de tocar, y una gráfica sencilla pero contundente.
BODY MILK DELIPLUS
Design of the bottles and graphics for body milk range. Laboratorios RNB. 2007
Design of the bottles and graphic design of the body milk line for the distribution chain Mercadona. The bottles (400ml) are made of blowed coloured PE, with a translucent soft-touch finish. We looked for soft and rounded shapes, nice to touch, and a simple but powerful graphic design.