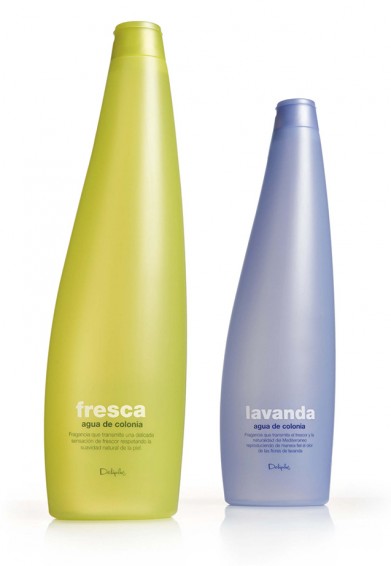 FRESCA Y LAVANDA
Gráfica y envases para colonias. Laboratorios RNB. 2006
Diseño de botellas y gráfica de dos aguas de colonia mass-market de venta en la cadena de distribución Mercadona. Las botellas (750 ml) son de plástico soplado coloreado, con un acabado translúcido. Un diseño actual con un aire sofisticado para un concepto de colonia a granel.
FRESCA Y LAVANDA
Graphics and bottles for colognes. Laboratorios RNB. 2006
Bottles and graphics for two mass-market colognes distributed by Mercadona stores nationwide. The bottles (750ml) are made out of coloured translucent plastic. A modern design with an air of sophistication.