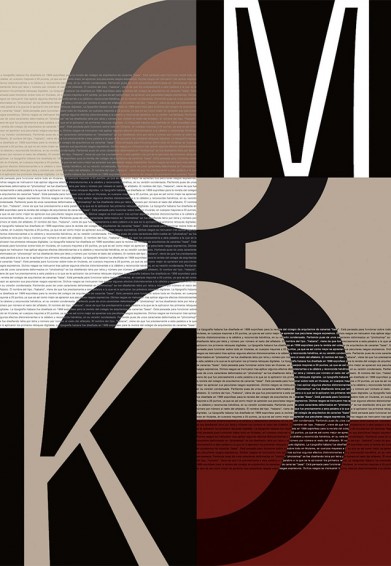 HABANA
Cartel tipográfico. ADCV. Asociación de diseñadores valencianos. 2004
Cartel para la exposición de tipografía "Vaya Tipo". Lo hicimos con el tipo Habana, contrastando cuerpos pequeños con tres caracteres gigantes, en positivo y negativo.
HABANA
Typographic poster. ADCV. Association of Valencian designers. 2004.
Poster for the exhibition of typography "Vaya tipo". We used Habana typeface, combining small and huge sizes in positives and in negatives.
www.coactfe.org