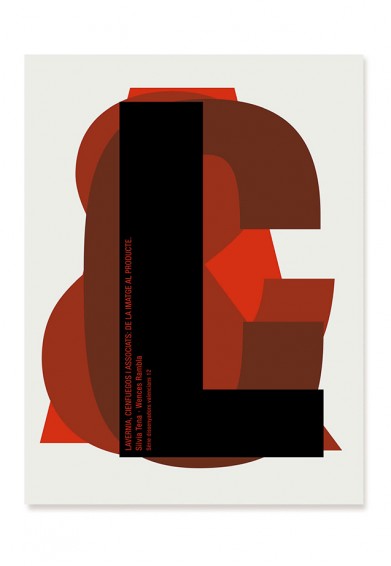 LC&A
Portada para libro. Universitat Jaume I. 2006
Portada para el libro que la Universitat Jaume I de Castelló nos dedicó en su colección Dissenyadors Valencians. L, C, &, A, cuatro caracteres que se superponen, se suman y trabajan juntos.
Premios: Certificate of Typographic Excellence. Type Directors Club of Nueva York. 2007
LC&A
Book cover. Universitat Jaume I. 2006
We were asked to design a cover for a book that Jaume I University focused on our work. It belongs to a collection called Dissenyadors Valencians (Valencian Designers). It consists on four characters or letters L, C, &, A, that work together, combining one on top of the other.
www.uji.es
Awards: Certificate of Typographic Excellence. New York Type Directors Club. 2007