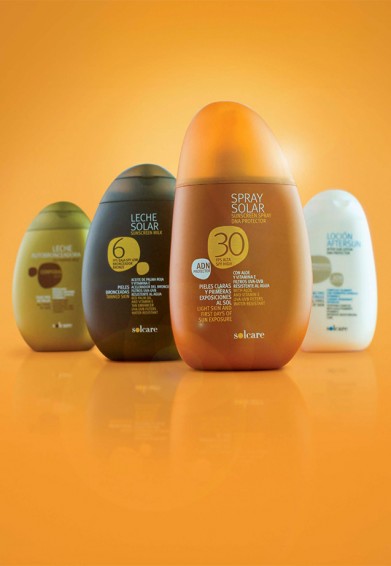 SOLCARE
Gráfica y envases para línea solar. Laboratiorios RNB. 2008
Diseño de envases y gráfica de una línea solar, de venta en la cadena de distribución MERCADONA. Las formas de las botellas están inspiradas en las de los cantos rodados de las playas. La línea tiene un total de 40 productos.
SOLCARE
Bottles and graphics for sun creams. RNB Laboratories. 2008
Design of the bottles and graphics of a sun cream sold by the distribution chain MERCADONA. The shapes of the bottles are inspired by the stones of the beaches. The line has a total of 40 products.