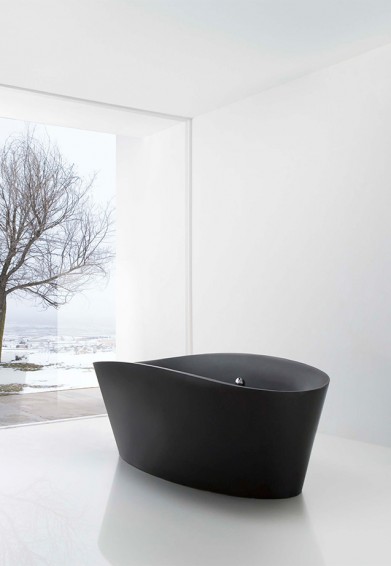 TINA
Bañera. Sanico. 2004
Tina responde plenamente a la nueva concepción del cuarto de baño que ha evolucionado desde lo puramente funcional a ser una estancia en la que cada vez pasamos más tiempo y en la que cada vez cobra mayor importancia el aspecto simbólico, lúdico y estético. De ahí sus formas redondeadas, acogedoras, a la vez rotundas y sugerentes, claramente diferenciadas, además, de las formas cuadradas, rectilíneas tan de moda en el diseño actual de bañeras y lavabos. Está realizada en resina mineral (Stonefeel®).
www.sanico.es
Premios: Design Plus. German Design Council. 2005
TINA
Bathtub. Sanico. 2004
Tina responds to the new idea of bathroom, which has evolved from pure functionality into being a room where we spend more and more time and where the symbolic, entertaining and aesthetic side gets more importance. For this reason the shapes are rounded, comfortable and suggesting, opposite to the squared and straight shapes so in fashion today. It is made out of mineral resin (Stonefeel®).
www.sanico.es
Awards: Design Plus. German Design Council. 2005