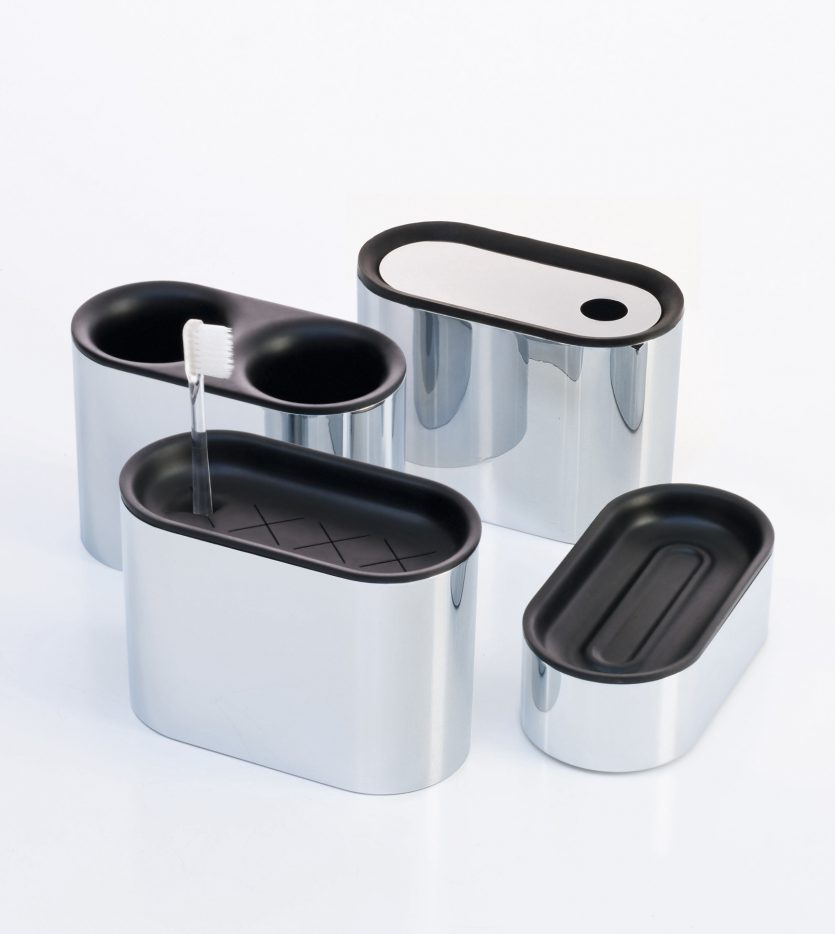 Suma
Bathroom accessories. Sanico. 2007
Range of bathroom accessories which main characteristic is the versatility. It is possible to customize the settings according to the need of each person and the circumstances of each bathroom.
The system is based in bars of different lengths, where you can fit several elements such us soap dishes, shelves, toothbrush holders, mirrors, magazine racks, holders, etc…
Besides the system allows to add or to change the elements afterwards. Chromed brass, anodized aluminium and silicone were the materials used. The flexibility of this last one allowed to design some pieces in a singular way, as it is the case of the toothbrush holder and the soap dispense.
Awards:
DELTA AWARDS 2009
Selected. Bathroom accesories