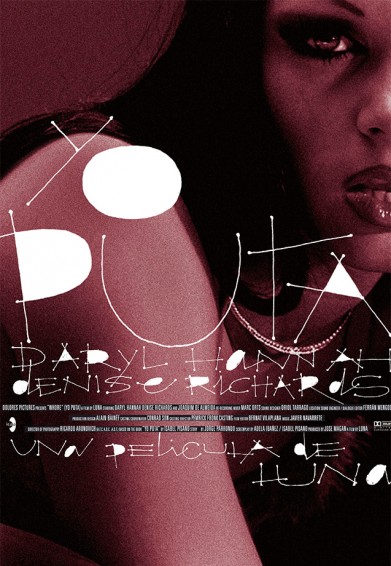 YO PUTA
Cartel para película. Dolores Pictures. 2004
Cartel para la película YO PUTA, basado en el libro de Isabel Pisano y producido por DOLORES PICTURES. Una tipografía dibujada a mano, con mucha personalidad, sobre una fotografía en tonos rojos.
YO PUTA
Poster for a movie. Dolores Pictures. 2004
Promotional poster for YO PUTA, a movie inspired on a novel by Isabel Pisano and produced by Dolores Pictures. It consists on a hand-drawn typeface, that has a strong personality, printed over a photography that has different tonalities of red.