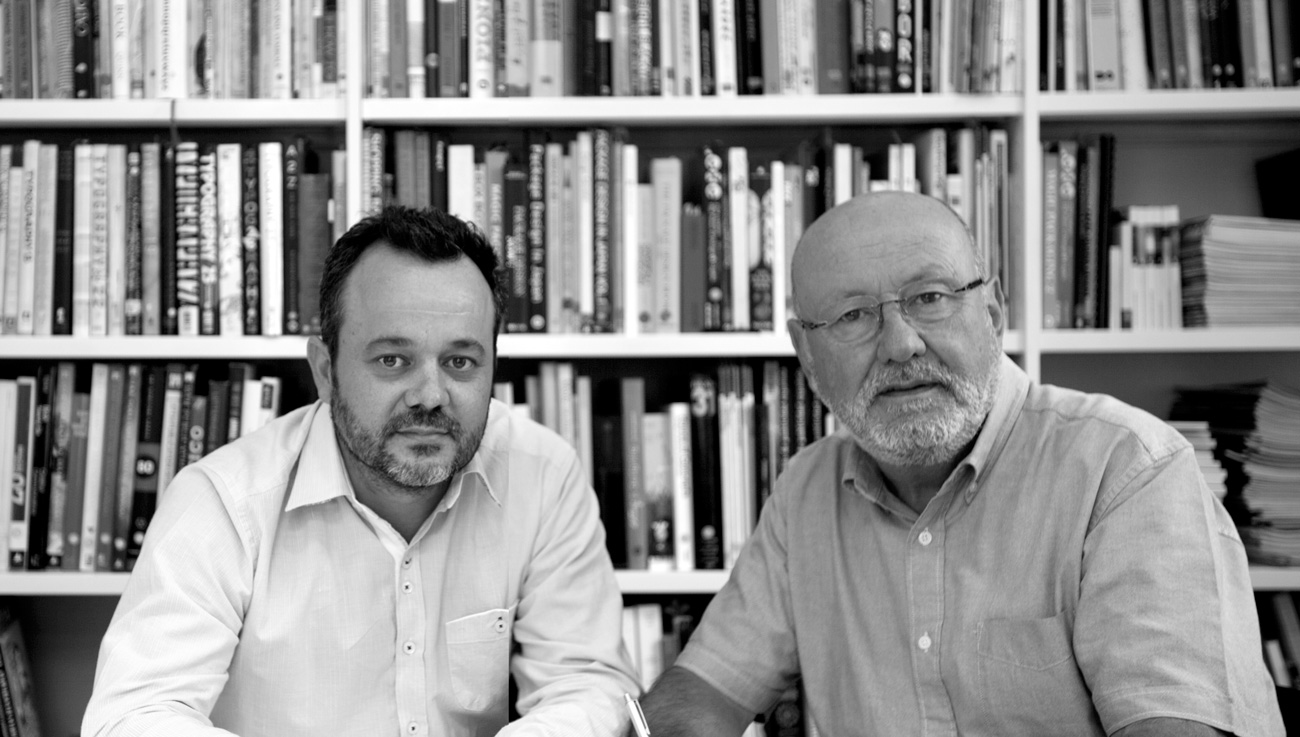 The core service at Lavernia & Cienfuegos is design. With creativity as the cornerstone, we have formed a young team of experienced professionals in graphic, product and packaging design. We also count on the support of a network of select external professionals providing specialised services such as rapid prototyping, product engineering, new media, illustration, photography.
Alberto Cienfuegos
Graphic and Industrial Designer
Alberto graduated in Industrial Design from the Ceu San Pablo University in Valencia in 1994. He joined Lavernia and Associates in 1995, and he was promoted to partner in 2000 with the name of the studio changing to its current form. He also has worked at the Ceu San Pablo University as a professor in Graphic Design.
Nacho Lavernia Company
Graphic and Industrial Designer
Nacho studied at the Art School in Valencia and at the Elisava School in Barcelona. He formed part of La Nave and he established his own Design Studio in 1995. He has been a professor at the CEU San Pablo and the Polytechnic University of Valencia. Nacho was formerly president of the Valencian Association of Designers and in 2012 he received the National Award for design, Spain's highest design accolade.